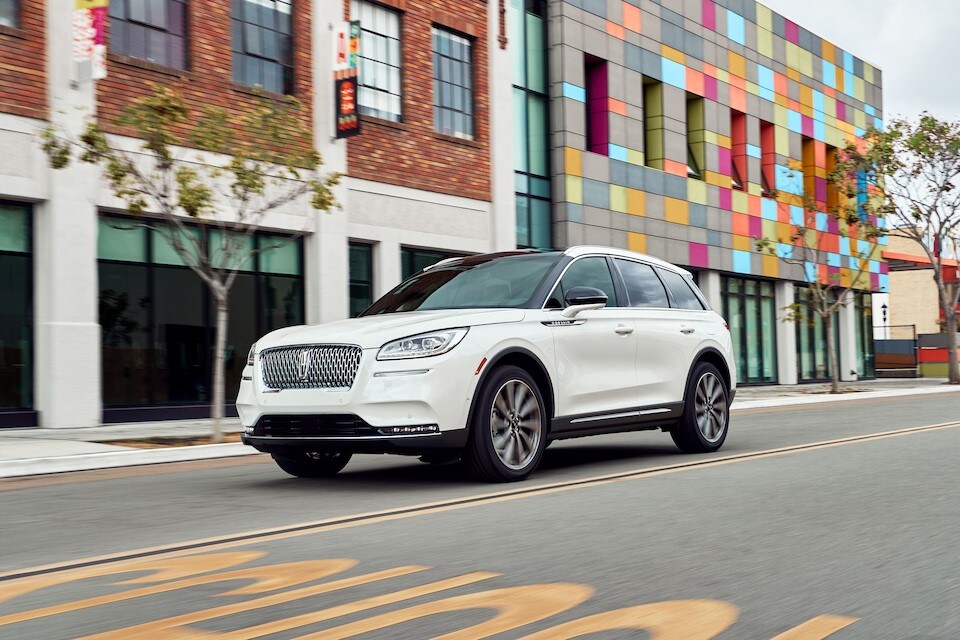 ?
When you're on the hunt for a luxurious and compact SUV in the New Town Square area, you'll want to do a lot of research to figure out which model is best for your lifestyle. At Pacifico Marple Lincoln in Broomall, we've gone ahead and done some digging of our own to figure out how the Lincoln Corsair compares to its closest competition.
We've compared the new Lincoln Corsair for sale at our dealership near Ardmore and Radnor to models like the Volvo XC40, Acura RDX, and Lexus NX. And while each of these luxury SUVs offers stiff competition to the stylish Corsair, the Lincoln model offers specific advantages that make it a better buy for luxury SUV shoppers in Haverford.
For starters, the Lincoln Corsair offers a 295-horsepower engine and intelligent all-wheel drive that make it both fun and confident in a wide range of conditions. The Acura RDX only offers 272 horsepower from its engine, and the all-wheel drive system falls short of the Lincoln model as well.
Meanwhile cargo space of the Lincoln Corsair allows you to carry more with you than either the Volvo XC40 or Lexus NX. In fact, the Lexus only offers 17.7 cubic feet of cargo space while the Lincoln will give you 27.6 cubic feet to work with. That's a difference of two full-size suitcases, which can make a huge difference when taking on an long family road trip.
Looking to customize your luxury SUV? Once again the Lincoln Corsair is your best bet. The Corsair offers five unique trim levels so you can best configure your luxury SUV to suit both your tastes and your budget. The Acura RDX cones with only one trim and just a few package add-ons to get the features you're looking for. The Corsair even comes with six interior color options and nine exterior choices as opposed to the two interior choices you'll have with the Acura.
Visit Our Dealership Today!
If you're in Ardmore looking for a new luxury SUV, the 2020 Lincoln Corsair has to be on your list. Visit our dealership in Broomall to take one for a test drive today!