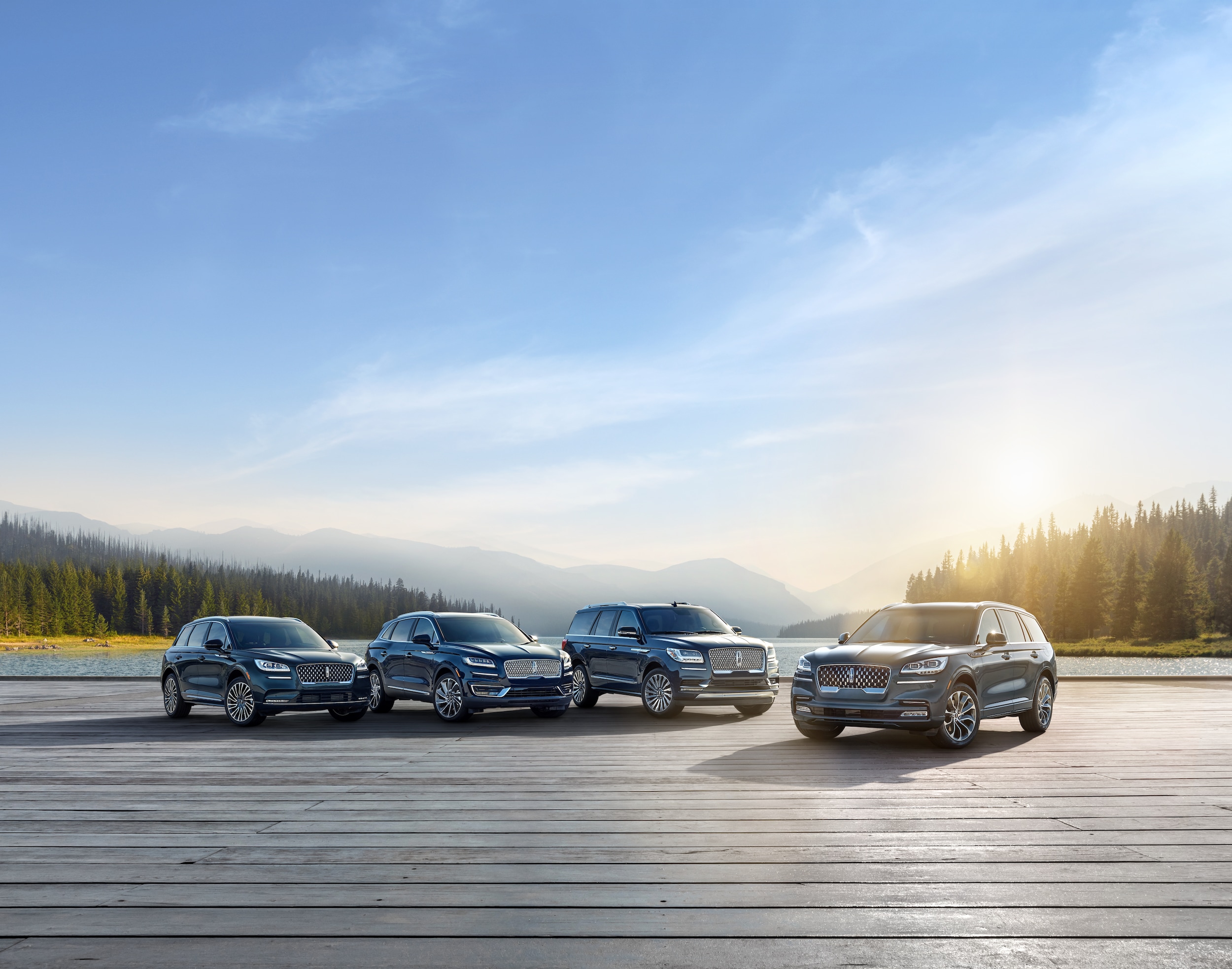 LUXURIOUS BY ANY STANDARDS. CERTIFIED BY OURS.
Uncompromised luxury. Meticulously inspected. The peace of mind that comes with every Lincoln Certified Pre-Owned vehicles stand apart.
Ready to find a Certified Pre-Owned Vehicle at Pacifico Marple Lincoln?
200-POINT INSPECTION
If a vehicle doesn't meet our strict criteria, we won't certify it. It's that simple. 
Learn about everything we check, step by step, as we certify a pre-owned vehicle.
COMPREHENSIVE LIMITED WARRANTY COVERAGE
Get comprehensive limited warranty coverage* on more than 1000 components.
It's the peace of mind that comes with every Lincoln Certified Pre-Owned vehicle.
*See your dealer for warranty coverage details.
VEHICLE HISTORY REPORT
It's important to us that you feel confident behind the wheel of your Lincoln Certified Pre-Owned vehicle.
That's why a comprehensive vehicle history report is run to identify areas - including flood and salvage vehicles plus fire and frame damage and accident history
24-HOUR ROADSIDE ASSISTANCE
Wherever the road ahead takes you, we've got you covered with our roadside assistance program.
Complimentary roadside assistance is available 24 hours a day, seven days a week, 365 days a year.
ADDITIONAL BENEFITS
Quality service. Get the same excellent service as those who buy a brand-new Lincoln.
Vehicle Care - complimentary car wash* after each service visit, complimentary pickup and delivery** and a complimentary loaner vehicle or alternative transportation should you need it while your Lincoln is being serviced. ***
Customer Assistance.  Call the Lincoln Concierge if you have ownership questions at (800) 521-4140. 
*See your Lincoln retailer for details
**Valid on Lincoln vehicles 4 years from the new vehicle warranty  start date or 50,000 miles, whichever occurs first.  See your Lincoln retailer for details. 
***Valid on Lincoln vehicles 6 years from the new vehicle warranty start date or 70,000 miles, whichever occurs first. See your Lincoln retailers for  details. 
Benefits of Buying a Lincoln Certified Pre-Owned Vehicle in Broomall
The Lincoln Certified Pre-Owned (CPO) Vehicle Program is a great way for Philadelphia drivers to buy and own a luxury vehicle. Luxury vehicles are very popular with drivers of all ages and sometimes the only thing holding them back from buying one is the price. Here is where the Lincoln CPO program comes in so handy. This program allows drivers to buy their favorite Lincoln vehicle for much less than they'd pay for a new Lincoln, yet the vehicles are almost like new. Our team at Pacifico Marple Ford Lincoln is very excited about the Lincoln CPO program and we want to show you what we have on hand and answer any questions you might have.
What Makes a Lincoln Certified?
Not every Lincoln vehicle can be called a CPO Lincoln. They must first meet certain criteria. The vehicles are late model Lincolns that are no older than six years old and do not have more than 60,000 miles. Once they've passed this test, they must undergo a rigid 200-point inspection. This inspection is a vital part of the Lincoln CPO program because it ensures that every CPO vehicle is in the best possible condition when it's put on the lot.
What Does the Inspection Entail?
The inspection, which is performed by certified technicians, covers more than 200 components. The following areas are covered in the inspection.
Engine
Brakes
Transmission
Emissions
Audio
High-Tech
Air conditioning and Heating
Electrical
Front and rear suspension
What About Warranty?
All CPO Lincoln vehicles come with a comprehensive warranty that keeps Haverford drivers confident. The warranty is valid for the earlier of six years from the state date of the new vehicle warranty or 100,000 miles. Under this warranty, all covered components will be replaced or repaired with both parts and labor covered. More than 1,000 components are covered under this comprehensive warranty. The most the owner will need to pay is a $100 deductible.
If service is needed on the CPO Lincoln, owners aren't restricted to taking the vehicle to just the our shop but can take it to any of the 500 plus locations across the nation. In addition to the regular warranty, Springfield, PA buyers can choose to purchase additional warranty coverage. Drivers also receive 24/7 roadside assistance, which covers:
Destination expense assistance (up to $75)
Rental car reimbursement (for up to five days at $45 per day)
Travel expense reimbursement (pays for meals, lodging and transportation for up to three days and $500)
Benefits of Buying a Lincoln CPO Vehicle
You're getting a reliable late-model vehicle that is almost new.
You're paying a lower price than a new vehicle despite the CPO being almost new.
The CPO Lincoln is covered under an excellent warranty.
You're getting a vehicle that's in great condition.
You'll get a free loaner vehicle if your CPO Lincoln needs warranty service.
You'll have access to the Lincoln Customer Assistance Center if you have problems or concerns.
Your Lincoln will get a free car wash after every service visit.
You get a Free 3-month SiriusXM All Access subscription.
Attractive and flexible financing options are available to eligible buyers.
You'll also get free wipers, full tank of gas and fresh oil when you purchase the CPO Lincoln.
There are so many reasons why Broomall drivers might consider buying a Lincoln CPO vehicle beyond just the price and the great vehicle they're getting. Lincoln vehicles are known for their high-quality craftsmanship, great performance and their ability to maintain their value. If you're still not convinced, you might want to test drive a couple at our showroom. You'll quickly discover there is nothing quite like being behind the wheel of a Lincoln!